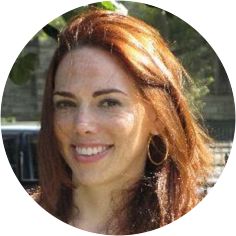 Julie Zuckerberg is an Executive Recruitment Lead and Talent Acquisition Leader at Deutsche Bank in New York. While her work often drifts into her personal life, she still enjoys engaging in a variety of other activities—given the stress of the banking industry, she needs to! She enjoys spending time outside, visiting art galleries, and eating good food. She is also a dedicated runner and photographer and considers these to be her favorite hobbies.
Julie attended the City University of New York-Brooklyn College where she received her philosophy degree. She then went to the New York Law School to pursue her law degree. After college, she worked as the Director of Candidate Placement at Hudson. She was employed there for five years, during which time she recruited a variety of experienced attorneys, case managers, and other employees. This was where she molded her expertise in the law industry and managed to bridge the wide gap between employees and management. She proved to be a huge asset in conflict resolution and helping employees with various issues. She also worked to resolve issues that occurred between employees and management. After her time at Hudson she joined Citi Global Consumer Bank to work as their Executive Recruiter. She spent her time there negotiating equity buyouts, clawbacks, immigration, among other recruitment responsibilities. It was here that she was able to mold her prior experience and apply it in a more practical way. From here she went on to the New York Life Insurance Company and worked on many recruitment procedures and lifecycle recruiting support company.
She is currently at the Deutsche Bank where she couches recruitment executive groups and counsels the members. She is in charge of hiring MD positions and is the lead on those negotiations. In the Executive Talent Lead she manages clients, works with business management, recruitment, and ensures the best practices for management are being followed. Through the years, Julie has learned that the best choice for an open position is often a current employee. Promoting current employees gives them a goal and ladder to climb, meaning the employees put out more effort and have more pride in their work. She also believes in hearing from current employees and getting their opinions on who should be hired or promoted. Since these are the people who have hands on experience with what needs to be done in the open position, they are often able to provide the best insight. Through her extensive experience and patience when dealing with people, Julie Zuckerberg is currently a top level recruiter who is able to spot the best choice in employees.